Just a quick update as I mentioned in yesterdays blog that today was going to be important on a number of different levels. So here goes…
Firstly, Cian had a good physio session as we managed to get him into the Noah's Ark Garden and have a few games of tennis; egg & spoon racing; and mini beast hunting.
Next we had the visit from infection control a half hour before the big game kick off. Frustratingly and annoyingly it wasn't good news as he was told he would have to remain isolated for another week and quite possibly two. Although the representatives presented a good case why Cian should remain confined to his room, I did my very best to outline how such treatment actually hampers his recovery.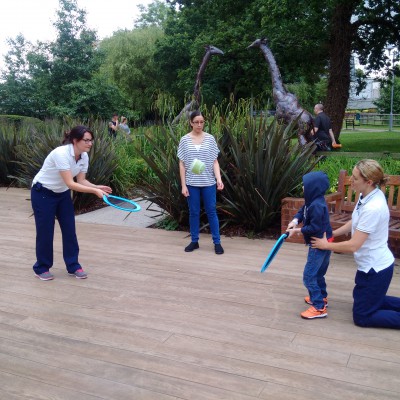 Cian is still showing as positive for the infection C-Diff, but we have been told that this is unsurprising; and it may not be that he is actually a risk to anybody else… but it is not a chance that the hospital are willing to make. My head and heart are telling me different things.
This was not the news that Cian wanted to hear as he was so hoping to watch England v Wales in the Playroom which had just been kitted out with a new projector and screen courtesy of Dreams & Wishes; and match treats and snacks supplied by LATCH.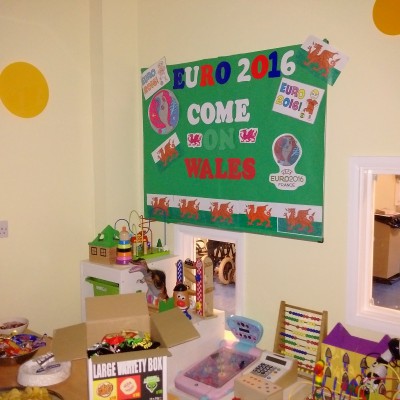 As you may have gathered in these posts by now, Cian does not have tantrums… but in silent protest he refused to watch the match in his room although it was on the TV. He had has back to it and watched YouTube on his tablet; and this is the boy who has quite happily watched some of the more obscure games of the tournament with me thus far!
I totally respect his stance, although it was never going to get him anywhere.
As it happened, I missed most of the second half myself as mum and I were whisked away to have a private meeting with his oncology consultant whilst Cian was looked after by Kimberley.
It was at this meeting that we were delivered the news that the decision had been made to not proceed with Cian's last dose of chemotherapy. Cian's tummy issues combined with a slow recovery rate of his bone marrow highlighted that it was safer in the long run not to go ahead; and that any further delay would actually negate the benefit of further chemo.
So on one side we can celebrate that Cian no longer has to endure any more treatment; but on the other we are fearful that the last chemo may have been the one that stops this awful cancer from recurring.
There are so many ifs, buts and maybes in these kinds of decisions. We have put our faith and trust into Cian's consultants for the last 6 months, and that has been repaid in Cian exceeding expectations on all fronts. Therefore, we are satisfied that they have made a decision in Cian's best interests.
Unfortunately this doesn't mean we can just take Cian home and get on with the rest of our lives; but we are likely going to be spending the next few weeks trying to build up Cian's weight and solving his tummy issues.